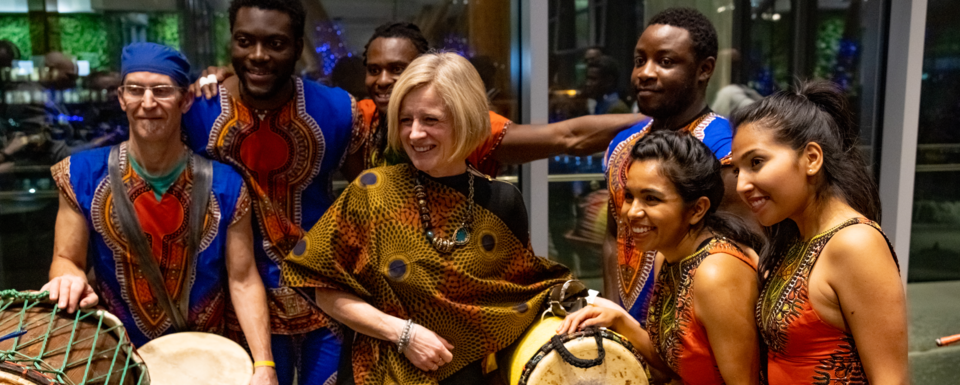 Posted on Aug 9, 2016
Raising minimum wage for lowest paid workers supports us all, states local MLA
First published in the Lamont Leader.
By MLA Jessica Littlewood
One of the things I've learned from being the MLA for Fort Saskatchewan-Vegreville is that we live in a big constituency, a big riding and a big province. The problems and the needs of every area of Alberta are diverse. Our cities, towns and rural areas are all home to different people and different issues. Minimum wages, however, are something that affect everybody no matter where they live.
Whether you're a city resident working in a minimum wage service job, or a young person on a farm trying to save money for your future by working evenings in the nearest small town, having a low minimum wage impacts us all. Close to 300,000 working Albertans make less than $15 an hour. Over half of these people are one of the heads of their households, and more than a third have children. That means there are over 100,000 working parents in Alberta who are trying to support their families on less than $15 an hour.
I grew up in a low-income family, so I know what the constant effort of making ends meet is about. It's about constantly struggling to pay for basic necessities like rent and food. There is no education fund for the future. There are no school trips. There is no grad dress except what can be made at home.  It's about not knowing whether or not you'll get a winter coat. It's hard, and it causes a lot of stress for a lot of people, and it happens all the time in a province where we have one of the highest average wages in Canada. The economic downturn has been challenging for businesses in Alberta.  This is why we lowered the small business tax rate, implemented new tax credits, increased funding to job grants and provided more access to capital.
Another important thing to remember is that raising the minimum wage for the lowest paid people in our province supports us all. Families take that money and put it right back into the local economy, buying food, clothes and other necessities from the local shops that support other people. It also means that low income families have to rely less on the social support systems that are funded through public dollars, and end up with healthier, more productive children that will in turn contribute to the economy. Alberta is made up of people who have come here from other parts of Canada and of the world over the last 150 years looking for a better life. Not everyone can get a high-paying job in the areas that have fueled our growth. For those who are just starting, or starting over, it is critical that we provide a real opportunity for them to work with dignity and look after themselves and their loved ones. Let's give everyone a hand up.