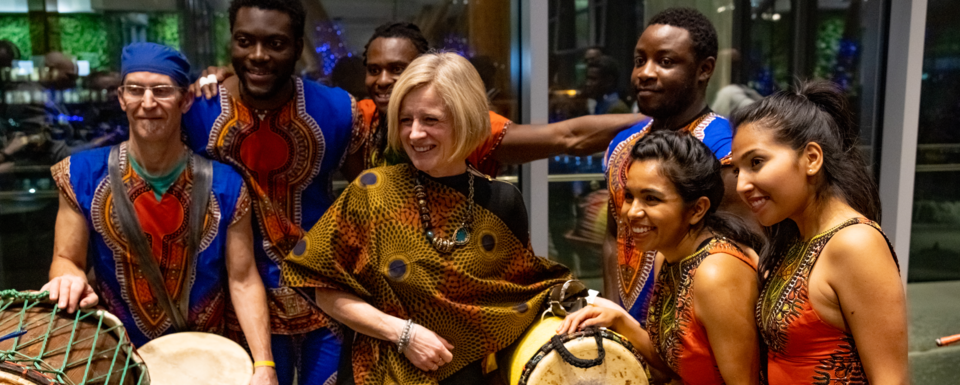 Posted on Mar 29, 2017
Provincial Budget Outlook
By Oneil Carlier, MLA Whitecourt-Ste. Anne.
Our government is proud to support residents of Whitecourt-Ste. Anne and everyday Albertans by making their lives better. That's the path and the goal set in our Budget 2017.
Now is not the time to make drastic cuts to services that Albertans need.
Our budget will make life more affordable for everyday Albertans, by capping electricity prices, reducing school fees and keeping taxes on families the lowest in Canada.
We're helping young people find more opportunities by capping post-secondary tuition fees and funding more apprenticeships and training. We're putting more money back into the pockets of Alberta families with carbon levy rebates and the Alberta Child Benefit and Alberta Family Employment Tax Credit.
We are investing in infrastructures that need long-overdue repairs and we're building new schools and modernizing many of them. We are making critical improvements to our roads and highways that will keep Albertans safe when they travel.
In the constituency of Whitecourt-Ste. Anne, there are several critical highway preservation projects planned in areas along Highways 16, 22, 32, 33 and 43.
Our government is being prudent by making cuts in the growth of spending by targeting waste and excessive salaries and perks at government agencies and by freezing management and non-union salaries of employees, agencies, boards and commissions.
Now is not the time to make drastic cuts to services that Albertans need. That's what the opposition wants to do and that's wrong.
The drastic cuts they are calling for will not provide opportunities for our young people, build our province for the future or provide dignity for our seniors and most vulnerable. Cuts will make life harder and cost more in the long run, as our schools, roads and hospitals age and fall into disrepair.
Our government is focused on trimming health care costs. We have signed a new agreement with doctors that will save $500 million over two years.
Overall there's some good news in the horizon as we see the economy is stabilizing and jobs are beginning to return.
The Conference Board of Canada predicts Alberta will lead all provinces with growth of 2.8 per cent this year.
We've seen the green shoots of recovery, with renewed investment in drilling and the oilsands, and we're seeing new investment in value-added energy projects and in green energy projects.
Our work to lower small business taxes, support business innovation and open new markets for our energy, agricultural, agri-food, forestry and other products will help diversify and boost the economy over the long run.
Now is the time for a steady hand and a clear vision that puts everyday Albertans and families first.
First published in the Mayerthorpe Freelancer Wednesday, March 29, 2017