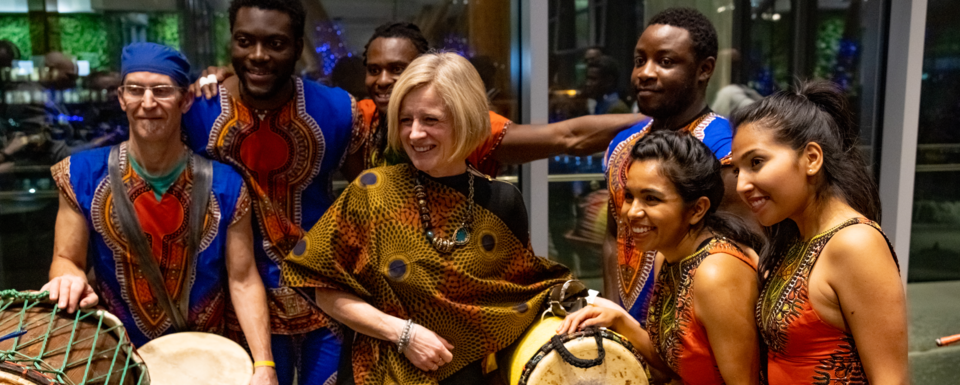 Posted on Mar 24, 2017
New provincial budget provides numerous benefits for Lethbridge
By Shannon Phillips, MLA for Lethbridge West and Minister of Environment and Parks & Minister responsible for the Climate Change Office.
Last week, the Alberta government announced the 2017 budget. It makes life better for Albertans in a tough economy. And it's a good budget for Lethbridge.
This budget is a good budget for Lethbridge, but it is a good budget for all Albertans.
A major focus of Budget 2017 is continued investment in health care and education. You may have already heard about reduced school fees, 24 new and modernized schools across Alberta, a new hospital in Edmonton and a long-term care home in Calgary.
In Lethbridge, there's more than $5 million for an Inpatient Unit Fit-Out at the Chinook Regional Hospital. There's continued funding for the University of Lethbridge Destination project. There's over $10 million for the Lethbridge College Trades and Technology Renewal and Innovation Program.
We've funded an affordable housing project in Lethbridge that has been waiting for nearly a decade. We will pave Highway 774 to the Castle Mountain Resort so families headed for a day of skiing can reach their destination safely, and we have funded a canal realignment that will allow the Sherring Industrial Park to welcome the new investments of Cavendish Farms and other businesses.
This budget is a good budget for Lethbridge, but it is a good budget for all Albertans.
There are many practical ways we're making life better. We're capping electricity prices, keeping taxes on families the lowest in Canada. We're helping young people find opportunities by capping post-secondary tuition and funding more apprenticeships and training. We're working with the federal government to bring clean, reliable drinking water to First Nations communities across the province.
And we're putting money back into the pockets of Alberta families with carbon levy rebates and the Alberta Child Benefit and Employment Tax Credit.
There's a lot of talk these days about economic challenges. This is a good budget, but not necessarily an easy budget. The economy is stabilizing and jobs are beginning to return. We're seeing renewed investment in drilling and the oilsands, and we're seeing new investment in value-added energy projects and in green energy projects. The Conference Board of Canada predicts Alberta will lead all provinces with growth of 2.8 per cent.
But there is still some way to go. Other parties would slash core services at this crucial time, but this government will bring the deficit down slowly and prudently over time.
We've cut the growth of government spending by targeting waste and excessive salaries and perks at government agencies and by freezing management and non-union salaries in the Alberta Public Services and agencies, boards and commissions. We're focused on health-care costs and have signed a new agreement with doctors that will save $500 million over two years.
We're working on further diversifying the economy. We have lowered small business taxes, supported business innovation and opened new markets for our energy, agricultural, agri-food, forestry and other products. Investment in long-overdue repairs of schools, hospitals and roads will keep Albertans working.
Drastic cuts will destroy most of that work. They won't build schools or provide dignity for our seniors and most vulnerable. These cuts will make life harder and will cost more in the long run, as our roads and hospitals age and fall into disrepair.
Previous governments were fine with high school fees, infrastructure deficits, cuts to front-line services, and taxpayer-funded golf-club memberships for their friends. We don't think that was right.
Much of the work we have tackled in Budget 2017 was overdue.
Nearly a million people have moved to Alberta in the last decade. Schools, hospitals, highways and bridges need to be built, maintained and supported whether oil prices are high or low.
Now is the time for a clear vision that puts everyday Albertans and families first. That's why I believe in this budget. For the people of Lethbridge, it's a good budget. As always I welcome your emails, letters and calls to my constituency office where my staff are here to help you. We can be reached at 403-329-4644 or Lethbridge.west@assembly.ab.ca.
First published in the Lethbridge Herald, March 24, 2017.