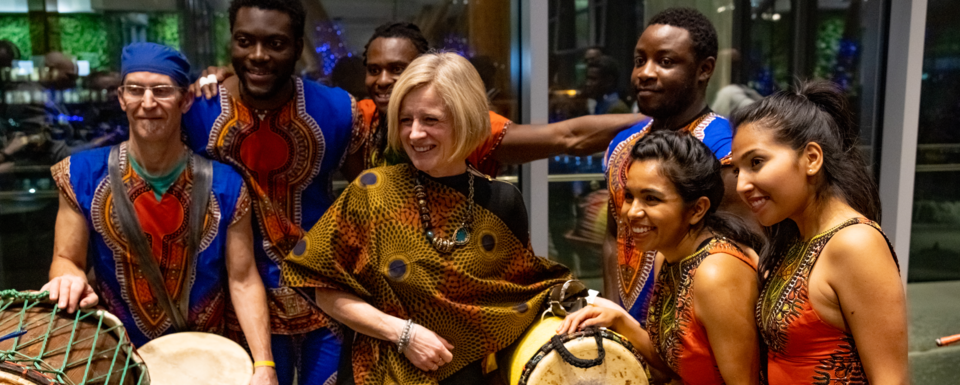 Posted on May 12, 2016
Helping out those in need following the wildfires in Fort McMurray
Written by Annie McKitrick, MLA for Sherwood Park. First published on May 12, 2016
The fires in Fort McMurray and area have touched many Sherwood Park residents personally. There are families who reside in Sherwood Park and work in the oil and gas industry in Fort McMurray. There are many other families in Sherwood Park with friends and family who have been evacuated from Fort McMurray. This tragedy touches us all.
I want to start this column by thanking and honoring all the organizations, businesses, and individuals who have responded with cash and donations of goods for the Fort McMurray evacuees. Our emergency services — firefighters, RCMP, sheriffs, and peace officers — have responded by sending off-duty personnel to assist in Fort McMurray. Families have opened up their homes to evacuees; schools have accepted displaced students; retailers have provided discounts; restaurants have given free meals; and the community has collected boxes of goods for the evacuees. Sherwood Park has demonstrated its strength and compassion as a community. Thank you.
As I write this column, Premier Rachel Notley has visited Fort McMurray. The fire, while not yet in control, has moved away from the town. The premier has stressed that it may take a while for evacuees to be allowed to go back home as, first of all, the town has to be made safe — water, electricity, sewage, gas must be reconnected, and the town must be inspected for any danger. Planning for the re-entry of residents is happening, but will likely take a couple of weeks before moving back is a possibility. The premier has met with the oil production companies in the area to ascertain when they will be able to reopen their production. The good news is that the fire did not cause damage to these vital installations for Alberta.
The government is urging all evacuees to register with the Red Cross so that they can be alerted to updated news and also get information about the distribution of the emergency relief funds.
As I travelled through the community over the past week, I had the opportunity to participate in a variety of fundraising efforts — BBQs, silent auctions, donation jars, lemonade stands, etc. It will take many months for Fort McMurray to get back to a sense of normality. Not-for-profit organizations, parent councils, and faith groups will all need ongoing support as they help families rebuild, furnish their homes, and support those who have lost their employment due to the fire and the downturn in the price of oil.
While the fire is the focus of the government at this present time, there are a number of initiatives that might be of interest to Sherwood Park residents:
The labour ministry is currently in the midst of a WCB review being conducted by a three-person panel. A website and general timeline was recently announced, and the full engagement plan should be released in a few weeks. If interested in getting involved, please go to www.alberta.ca/wcb-review-get-involved.aspx .The panel will be submitting an interim report to the labour ministry this fall, with a final report expected in the spring of 2017 — in time for any necessary changes to be introduced in Fall 2017.


The Municipal Government Act is of interest to many people. Consultations will be taking place over the summer. If interested in taking part, go to www.municipalaffairs.alberta.ca/ for dates and locations.
This is a difficult time for those directly or indirectly affected by the fire and the downturn in the economy. I would urge anyone who is feeling blue, depressed, or feeling generally overwhelmed by these events, to seek support. Consider contacting, for example, your faith group, Alberta Health Services facilities, the AHS Mental Health Line (1-877-303-2642), or Strathcona County Family and Community Services (780-464-4044). There are many different support options for individuals and families in Sherwood Park; you are not alone.