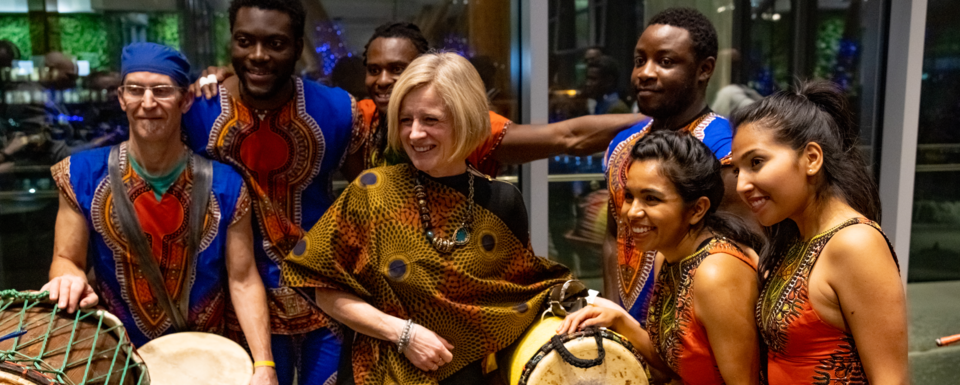 Posted on May 27, 2016
Carbon levy fair way to put a price on this type of pollution
Written by Shaye Anderson, MLA for Leduc-Beaumont
First published in the The Leduc Reporter on May 27, 2016
The technology created and used in our industrial park is used all over this country and all over the world.
It's important to acknowledge that businesses and industry in my constituency of Leduc – Beaumont are creating technologies and processes that prove that economic sustainability and environmental sustainability are not mutually exclusive.
We have the second-biggest industrial park in North America so it is our responsibility to ensure that we support industry and find out what roadblocks or hurdles are in the way of new and emerging technology and do what we can to move our province forward.
We also need to address the fact that as individuals everything we burn, whether it's driving our cars, heating our homes or generating electricity, is pollution that damages our health and our environment.
The carbon levy is a fair way to put a price on this pollution. Everybody who uses carbon-based fuels for heating, driving or electricity pays for that use, and the amount of fuel you use increases the amount you pay, so that people who prudently limit the amount of carbon and pollution they emit will also limit the amount they pay.
One of the best things about a carbon levy on everything we burn is that it affects not only the amount of carbon that gets emitted, it also affects the amount of pollution that gets into the atmosphere. Pollution is something that no one wants, and something that effects everyone's health. That's the reason this government is working hard to phase out coal-fired electricity generation. It is polluting the atmosphere, causing health problems for thousands of Albertans, and is one of the biggest carbon emitters in the province.
We've also made sure that lower-income Albertans will receive rebates totaling the full amount of what they pay for the levy, and so the more energy-smart people are, the more they will benefit from the carbon levy and rebate.
So how does this help support our local economy? Every penny over and above the rebates that we send back, and investing that in green technology and economic diversification, so that more people are working, more money is flowing into the economy, and more is being done overall to lower the amount of pollution and carbon emission and make our environment and economy healthier.
The connection is direct and simple. The less pollution and carbon you emit into the atmosphere, the less you pay, and the more you will benefit from the rebate. The more that is paid into the carbon levy by heavy emitters, the more will be returned into the economy to create jobs, diversify the economy and help reduce carbon and pollution emissions.
We have a widespread array of businesses in Leduc, Nisku, and Beaumont, from oil and gas service operations to advanced manufacturing to green energy and renewable operations.
Renewable energy and fossil fuels will supplement and complement each other and help us to build a more sustainable society and world for future generations. It's most definitely a partnership and not an 'us-versus-them' scenario.
The businesses in Leduc, Nisku, and Beaumont are continuously finding ways to move forward, finding markets, manufacturing to the needs of industry, and finding solutions for businesses who need to adapt to the changes put in front of them, as they always have. And our government will continue to support our local economic drivers.