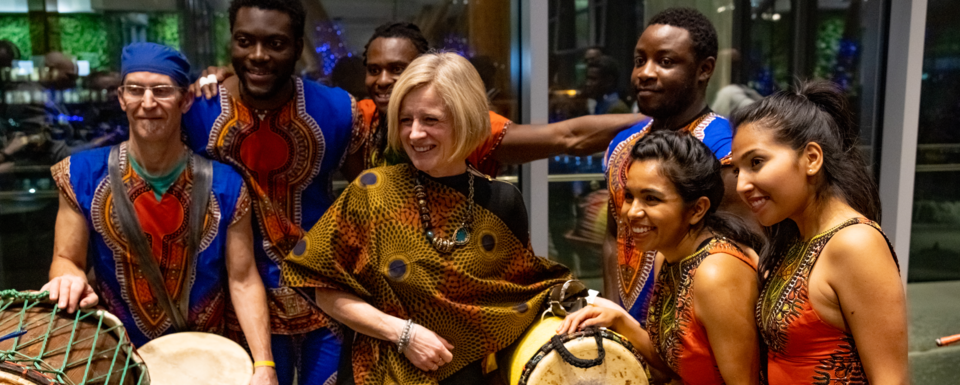 Posted on Jan 12, 2018
Bill 30 - Improving worker safety and compensation
By Shaye Anderson, MLA for Leduc-Beaumont
Happy New Year everyone! I am thrilled to get back to work and ensure that throughout 2018 my team and myself continue to work hard for the constituents of Leduc-Beaumont. There is a lot to accomplish this year, and we aren't wasting any time getting started! Hardworking Albertans know that workplace health and safety affects their lives and the lives of their coworkers. They work at heights over 15 storeys. They work with metals that are over 1,500 C. They work with complex machinery capable of causing severe injury, especially here in Leduc-Beaumont.
Albertans should be able to come home healthy and safe at the end of the workday, and if they don't, they should have access to the medical and financial supports they need to return to work.
There are many workplace hazards that can cause serious illnesses, injuries or even death. These incidents don't just affect the workers involved; they have an effect on their families, co-workers and employers. Workplace illnesses, injuries and fatalities are not an inevitable part of life. They can be prevented with proper precautions, public awareness, training and effective enforcement of legislation.
A strong health and safety workplace culture and fair worker compensation system is essential in preventing work-related illnesses, injuries, and deaths, and supporting injured workers get back to work. These rules and standards are covered under the Occupational Health and Safety (OHS) Act and the Workers' Compensation Act.
However, these laws have not been reviewed in decades. OHS Act has never been thoroughly reviewed since it came into effect in 1976 while the last comprehensive review of the Workers'Compensation Act was more than 15 years ago. Alberta's workplaces and the way we work have changed a lot since these Acts were introduced, and we need to ensure our standards and practices meet the needs of our modern workplaces.
To that end, the government announced a review of the Workers'Compensation Board (WCB) and OHS systems. After a careful review, our government is proposing changes to both Acts through Bill 30, An Act to Protect the Health and Well-being of Alberta Workers.
Proposed changes would make life better for Albertans by ensuring our health and safety system is a more responsive and improving system that better prevents injuries from happening, responds to changing hazards, and supports a worker's return to work.
Changes would also better align Alberta with the rest of Canada so our workers can enjoy the same protections and benefits as other Canadians.
Please visit www.alberta.ca/workplace-safety-injury-compensation.aspx to learn more about how Bill 30 may provide better protections and benefits to you and your family.
First published Jan. 12, 2018, in the Leduc Representative