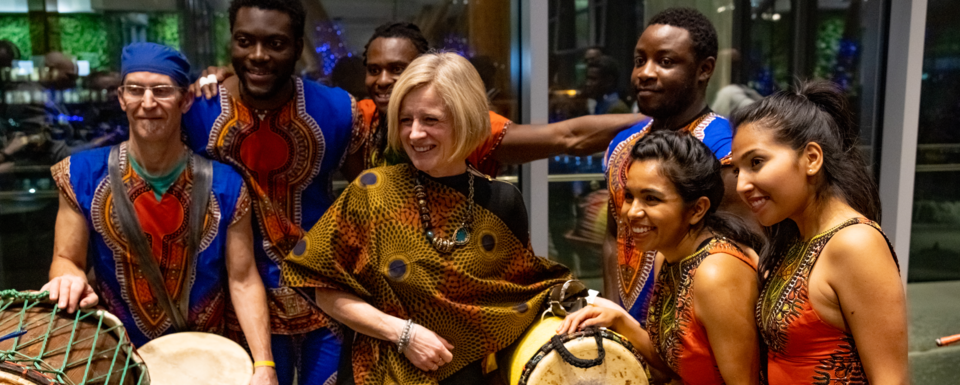 Posted on May 13, 2016
Albertans have risen to occasion
Written by Maria Fitzpatrick, MLA for Lethbridge-East.
First published in Lethbridge Herald on May 13, 2016.
Thanks to everyone who has stepped forward to help in dealing with Fort McMurray fire
As we watched over the past days, the fires that are ravaging our central Alberta forests have devastated communities and continue to burn despite best efforts to control them; the photos of this are almost unbearable to see. I cannot imagine what it would be like to see this in person.
Homes and streets in some neighborhoods of Fort McMurray were reduced to ashes and the entire city now waits to return. My thoughts and prayers are with all evacuees. This is an enormously difficult time but one in which I am sure all Albertans will come together to help rebuild this community.
While much of the week was spent with a heavy heart as I watched the daily updates provided by Premier Notley and heard the harrowing stories from the families who escaped the fires, my heart was lifted several times witnessing the generosity and courage of everyday Albertans. The first responders, fire crews, EMS, police and other emergency service workers who evacuated an entire city and who continue to fight the fire, protecting lives and property, have my utmost respect and heartfelt thanks.
People all over our province and across Canada have stepped forward and are contacting the Red Cross to donate. In Lethbridge, a huge fundraising pancake breakfast was organized on very short notice by staff from the AMA, the fire department, EMS, police and correctional services, which raised over $28,000. Thank you to the organizers and sponsors and to all of my fellow volunteers – I am so proud of our community!
Several business in our constituency have also stepped up with many offering to help out. This Saturday, May 14, the Movie Mill is asking customers to "Spare a Toonie for Alberta Fire Relief" with $2 movie admission and select treats, plus a silent auction. Doors open at 9:30 a.m.; the event goes until noon.
That same day, 98.1 The Bridge and 94.1 CJOC radio are hosting a bottle drive fundraiser from 9 a.m.-4 p.m. You can bring your bottles or cash donations to the Enmax Centre parking lot or donate by going to either Green's Pop Shop locations, and the Lethbridge Burger Baron will be donating 100 per cent of the proceeds from all milkshake sales on Monday, May 16. All proceeds from these fundraisers will go the Canadian Red Cross for the fire relief effort.
I urge everyone who is able to please donate generously to the relief effort through the Red Cross. Donations are currently being matched dollar for dollar by both the federal and provincial government, giving each dollar donated three times the impact. Go to Redcross.ca for more information. I would also urge any Fort McMurray citizens who have come to Lethbridge while you await your return home to register with the Red Cross. If you have not already, please do so as soon as possible either on the Red Cross website, or by phone at 1-888-350-6070.
Thank you to everyone who recognized one very crucial contribution we can make is to observe the fire ban in the Lethbridge area so that we maintain our ability to support Fort McMurray. The recent rain we received is nowhere near enough to eliminate the fire risk in our area. As responsible Albertans, this is the least we can do to help our extraordinary crews fighting the fires right now.
I was able to spend a few minutes over at the Lethbridge Red Cross with Minister Phillips last Friday as we highlighted the importance of having a "72-hour emergency kit" prepared and handy should disaster strike. We may not be able to predict and plan for every one of life's eventualities, but we can all do our part to ensure we are as prepared as possible. Information on how you can create your own 72-hour kit is available at http://www.aema.alberta.ca/72-hour-emergency-kit.
On Thursday I had the opportunity to rise in the legislature and speak to Bill 11 the Alberta Research and Innovation Amendment Act, a bill which I am co-sponsoring. Second reading in the house has been completed. This bill calls for combining the four Alberta Innovates corporations into one with a subsidiary focused on applied research. As our province navigates its way through these difficult economic times, this bill will create a leaner, more focused innovation and commercialization system, streamlined to ensure easier access for Alberta companies, innovators and researchers to opportunities. We will continue to lead the country in investment in research and development and we will continue to support research that is important to Alberta's economic and social well-being.