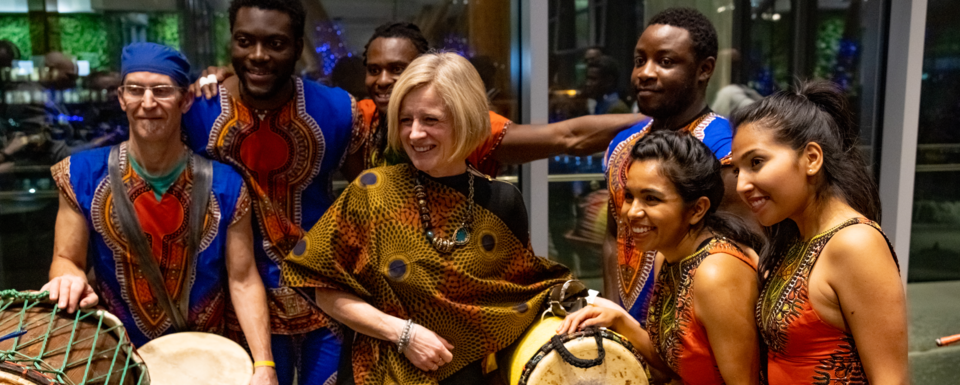 Posted on Jan 12, 2018
A plan to deal with dementia
Happy New Year! As the new year begins, I am preparing for our next session in the legislature, finalizing the recommendations for the Child Intervention Panel, and preparing a private member's bill that I hope to introduce.
In December 2017, our government announced our Alberta Dementia Strategy and Action Plan. Dementia is a devastating, costly chronic disease that has become a health priority worldwide. We need a strategic approach for how government, communities and Albertans can work together to address this issue.
The Alberta Dementia Strategy and Action Plan will help Albertans understand and mitigate dementia's impact and ensure that those living with dementia receive timely diagnosis and support in their communities with accessible, integrated and high-qualitycare and services.
Our government will focus on research, training, and supporting the workforce, with diligent monitoring of outcomes and results. The new plan calls for improvements to help Alberta families, including increased rural specialist consultations, improved mental health supports and better transitions for patients moving between different care settings.
The Honourable Oneil Carlier, Minister of Agriculture and Forestry, is seeking input from Albertans on how to support and promote the growth of Alberta's local food industry. Alberta's farmers market and direct farm purchases exceeded $1 billion in 2016. The demand for locally grown food presents an opportunity for our producers. In Lethbridge, we are blessed to be within a very short distance of some of Canada's finest agri-food products. If constituents in Lethbridge East were to attempt the 100-Mile Diet, we would find we could still enjoy delicious and varied meals available from our hard-working local producers.
Minister Carlier will be hosting several consultations with stakeholders across the province. The ministry is also asking Albertans to provide their feedback online. The online feedback form can be accessed by visiting www.alberta.ca.
This January marks the first anniversary of the International Women's March, which mobilized millions worldwide in support of women's rights. The Lethbridge March on Solidarity Collective has planned a "Living Library" to facilitate community engagement. The living library will include displays from various organizations that encourage engagement leading to positive change. The event will take place Jan. 20 from 1 p.m. until 4 p.m. at the Multicultural Centre (421 6 Ave. S.). This is a free inclusive event and I encourage you to join me in attending.
Now a response to a question recently asked by a constituent: "Why do you promote events at the Southern Alberta Ethnic Association?" I think their own description of themselves best answers that question: "The Southern Alberta Ethnic Association (SAEA) is a non-political, nonreligious, not-for-profit, volunteer organization. Our members represent multicultural backgrounds and we advocate the elimination of racism through integration and education. We promote understanding, awareness and celebration of our diverse cultures."
I have always believed Lethbridge to be an open and inclusive community and SAEA exemplifies that in Lethbridge. So come out and enjoy a Taste of Holland on Jan. 26; tickets are $12 for children and $20 for adults, and it starts at 6:30 p.m. The event takes place at the Multicultural Centre (421 6 Ave. S.).
First published Jan. 12, 2018, in the Lethbridge Herald.