Posted on Oct 16, 2020
NDP PROPOSAL COULD JUMPSTART HYDROGEN INDUSTRY, CALLS FOR EXPORT STUDY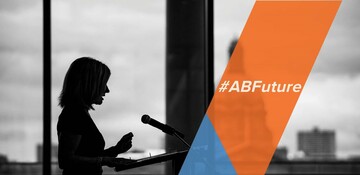 EDMONTON – Alberta could create thousands of new jobs, draw billions in new investment and spark an energy revolution on the prairies by accelerating hydrogen development, according to the first proposal released as part of the NDP Alberta's Future project.
The proposal, released Friday at www.AlbertasFuture.ca, explores large-scale commercial production, innovation and export of hydrogen fuel, including a potential new export pipeline. This proposal would leverage our province's large inventory of natural gas, well-qualified workforce and existing energy infrastructure to trigger growth in a potential $100 billion dollar annual industry for Canada.
"Albertans are trailblazers. We see opportunity and we work hard to not just be first, but best. The rest of the world is hard at work on a hydrogen strategy and Alberta needs to catch up starting now," said NDP Leader Rachel Notley. "Like Peter Lougheed did 40 years ago, we can act today to give our economy the shot-in-the-arm it needs to create new jobs, grow new opportunities and set our energy industry on a path forward for the next 40 years. 
"We will not only grow a new market and create jobs here at home, but establish Alberta as a leader in hydrogen production and innovation ready to compete on the world stage. It's time to stop looking backwards and start looking forward. There are hundreds of thousands of families depending on it."
In addition, Alberta is in a unique position to incent the production of "blue" hydrogen — hydrogen made from natural gas. This has the potential to shift Alberta's natural gas feedstock to approach a net-zero energy source, reducing greenhouse gas emissions by over 80 per cent compared to liquified natural gas. This work can also enhance Alberta's ability to capitalize on opportunities in "green" hydrogen. 
"We can use the energy resources owned by all Albertans to make hydrogen that dramatically lowers our own carbon footprint while powering a global hydrogen economy. We have the opportunity to succeed as the world's leading low-cost, low-emission hydrogen producer. But we need to act now," said Notley.  
Eric Denhoff, former president of the Canadian Hydrogen and Fuel Cell Association, called the plan "a major step forward" for hydrogen development in Alberta, positioning the province alongside countries that have made similar investments such as the United Kingdom, Norway, and Australia.
"The expertise is already here, but the industry needs the right boost. Rachel Notley is presenting a substantive and well-thought-out plan that would have immediate benefits in drawing investment while setting out a long-term vision that is economical and provides certainty," said Denhoff. "Make no mistake, countries around the world are racing to corner this market. This plan puts Alberta in the running." 
Key initiatives under the Alberta's Future Hydrogen Proposal:
HYDROGEN PIPELINE: Alberta could lead a comprehensive study on the safety, business case, market interest and feasibility of an export hydrogen pipeline. This could include evaluating existing corridors and working with industry, potential investors, and international partners in potential markets such as South Korea, Japan, or California to move export infrastructure projects forward. A strategic task force could be established to undertake the comprehensive study of the business case for exporting hydrogen. Alberta needs to start consultations now as market access is crucial to growing our hydrogen industry.
ROYALTY INCENTIVES: The Alberta NDP could promote investment from the private sector in a large hydrogen project in Alberta. We propose initial investments in royalty credits as a way to support large hydrogen projects right here in Alberta by offering support infrastructure. In the first phase, it could have a blue and a green hydrogen tranche putting us on par with other large-scale projects that are already underway, such as the North H2 by Shell, Gasunie and Groningen Seaports as well as a project in Saudi Arabia by ACWA Power and Neom.
HYDROGEN HUBS: Alberta could develop two Hydrogen Hubs. These hubs support hydrogen production, storage and transportation as well as a number of applications in industry and mobility. This proposal is based on similar projects developed by the Australian state Tasmania, and the HEAVENN Hub in the Northern Netherlands. 
REFUELLING STATIONS: Hydrogen has exciting potential applications for industrial vehicles like buses, trucks, or farm equipment but Alberta must de-risk early investments in hydrogen to incent industrial adoption of hydrogen-fueled transportation through a mix of loan guarantees, grants and royalty credits. We would take inventory of our current infrastructure through the departments of infrastructure and energy. 
RESEARCH AND MARKET DEVELOPMENT: Our research institutions and Alberta Innovates can be great resources in early exploration demanded by investors, promoting talent and innovation that can help establish Alberta as a leader in the hydrogen economy. Today, cuts to post-secondary institutions by the UCP have limited the ability of institutions to respond to these demands. We would invest in creating long-term economic value from existing research institutions.
PILOT PROGRAMS: Creating industry confidence to make investments in hydrogen, more testing and research will be needed. Our hydrogen proposal will support activities that will enable industry to pilot, test, and research hydrogen applications so Alberta can develop expertise and reach innovative solutions faster. We would explore a program similar to Saskatchewan's Petroleum Innovation Incentive that offers royalty credits to innovative hydrogen pilot projects.
About Alberta's Future: Launched in October 2020, Alberta's Future is a gathering place for a dynamic, ongoing conversation about Alberta's priorities for a vibrant, diversified economy. The Alberta NDP is setting out economic principles and proposals that will shape a broader conversation with all Albertans, creating a strategy for our province to achieve a shared vision for our future.