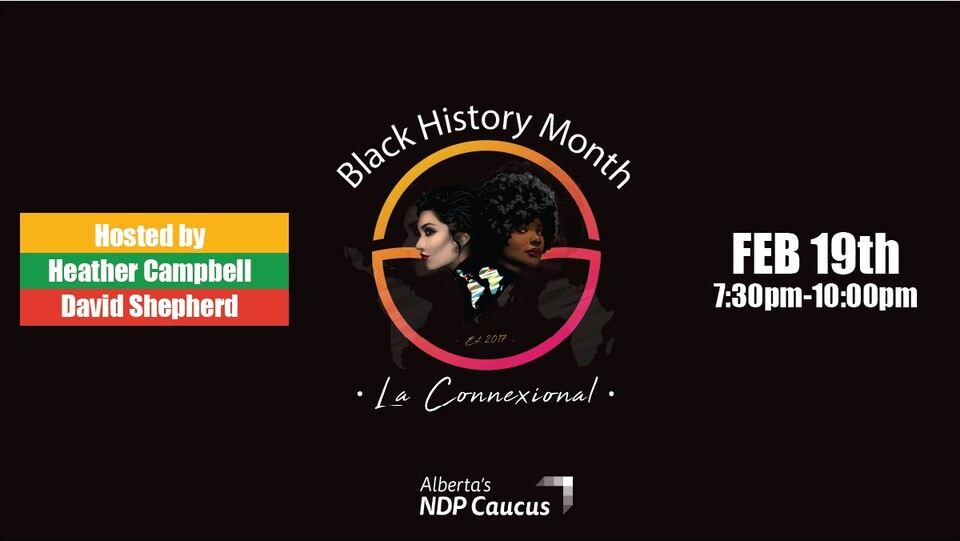 Black History Month 2021
Thanks for joining Alberta's NDP Caucus and our friends at La Connexional! 
On February 19, 2020 we hosted a virtual night of celebrating Black Joy! Hosts Heather Campbell – former co-chair of Alberta's Anti-Racism Advisory Council & MLA David Shepherd NDP Critic for Health were joined by musicians, artist, and organizers from across Alberta!
If you missed the event, or want to re-experience the fun you can check out the full video here: