Race Equity Policy Consultations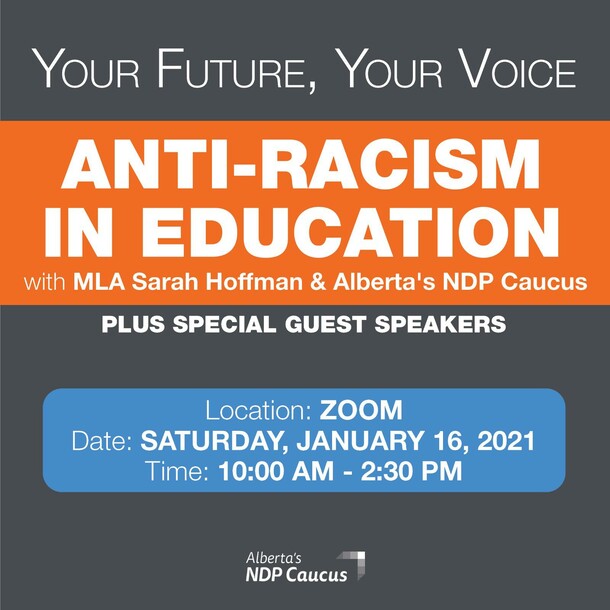 We want to hear from you!
Please join us for this focus group discussion: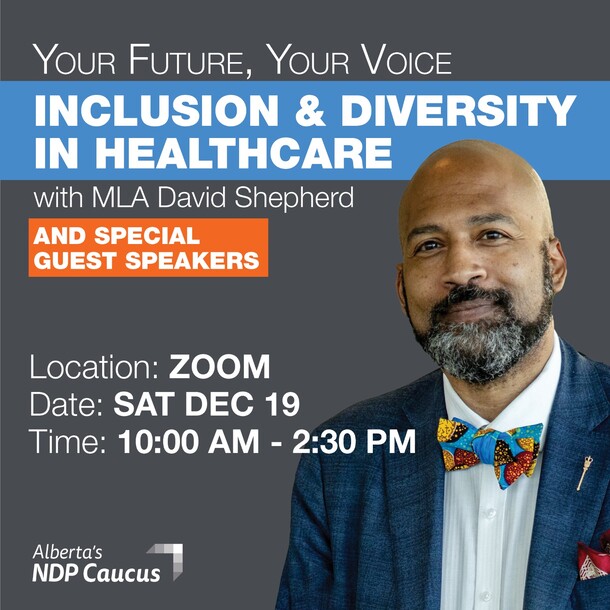 Thanks for joining us!
If you missed our Inclusion & Diversity in Healthcare discussion, or had more to say
Policies focused on diversity and inclusion based on an anti-racist practice are urgently needed in Alberta.
In consultation with Albertan's earlier this year, the Alberta NDP Caucus heard from Albertans that policy development is most needed within these six areas: 
health
education
economic participation
public safety
community services
democratic participation.
Based on that work, we have developed policies in each of those areas that will actively work to eliminate exclusionary practices. Before we propose these policies to the Alberta Government for urgent implementation, we are asking Albertans to share their feedback once again.
Many of our focus group discussions will be scheduled in the new year.
Alberta's NDP Caucus is providing a space for all Albertans concerned with approaching diversity and inclusion through an anti-racist practice.